Roadmap
We keep listening to our user base and adding new features to this roadmap. The order below will be updated according to user requests and demand.
Upcoming Features:
Subtasks & Subtask Groups
Subtask Groups will make it possible for you to group tickets together in a hierarchical manner.
This will make it convenient to see and track larger tasks that are made up of several smaller tasks that might be worked on by more than one person.

Done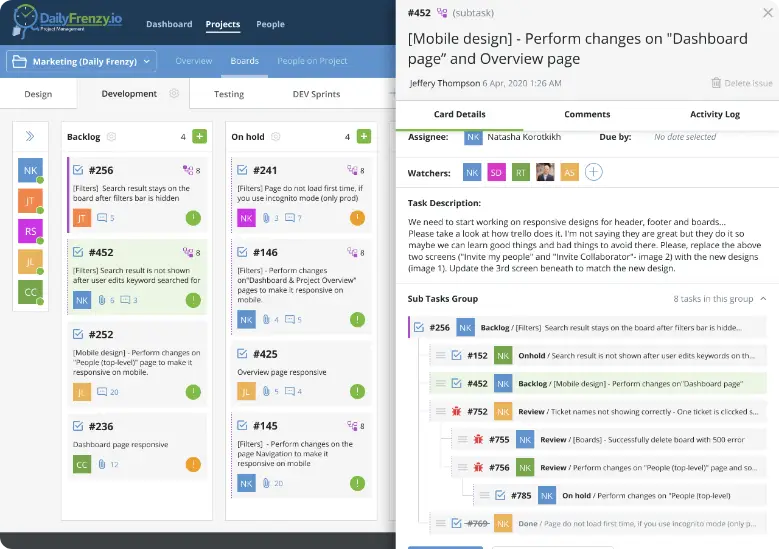 Auto Assignee Column Settings
We're updating the 'column' settings options to make it possible to have an auto assignee. With this feature anytime an issue is dropped into that column it will be auto-assigned.

Done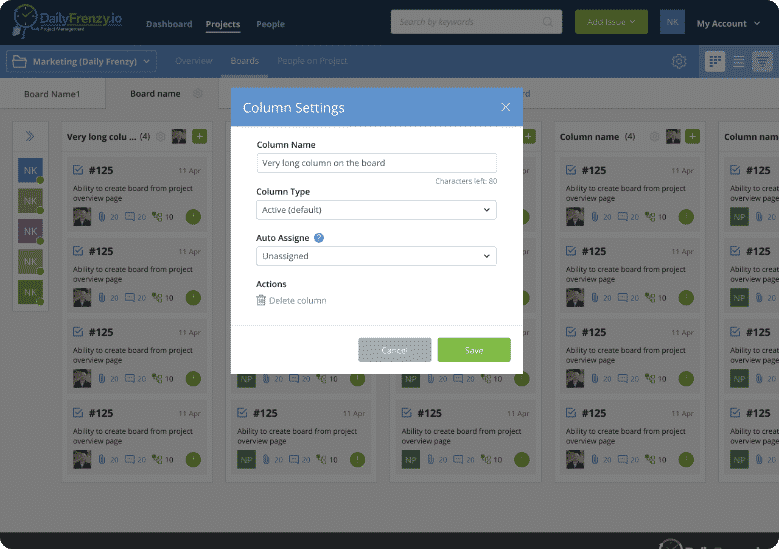 Checklists
Checklists will be specific to an issue but you'll be able to reuse checklists created previously from other issues and boards. This new feature will make it easier to track several steps that should be kept within one task

In Progress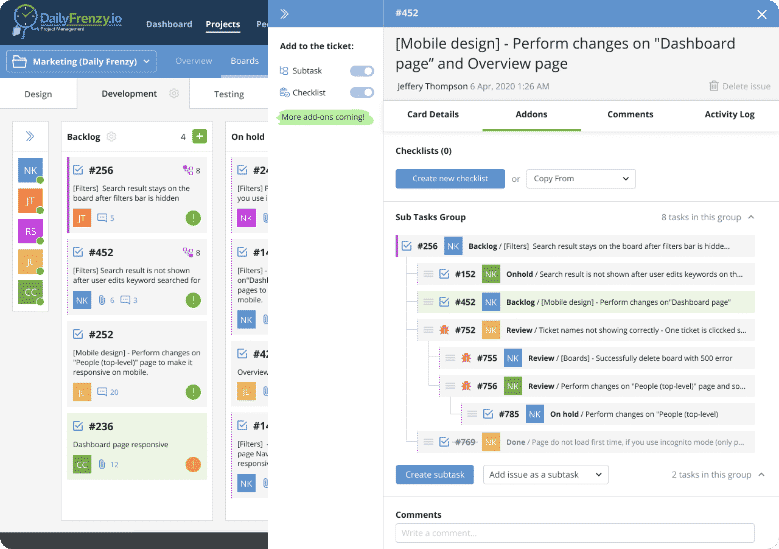 Ticket Addons Menu
The ticket add-ons menu will enable us to continue to add new and optional features to issues without cluttering the core issue user interface.
When you 'activate' an add on it will automatically appear in the ticket where you can start to use it.

In Progress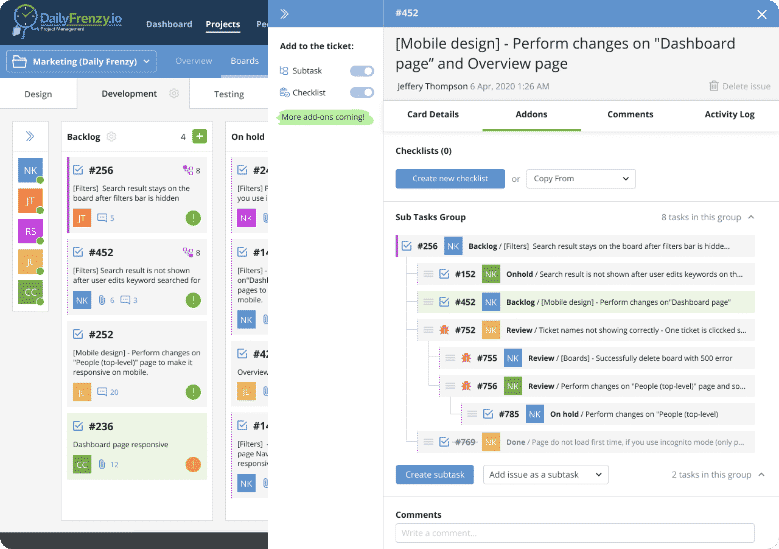 Add Issues at Any Position between other Issues in a Column
Another highly requested feature is the ability to directly insert a new issue anywhere on the board. Not just the default of creating a new issue that shows up at the top of the column.

In Progress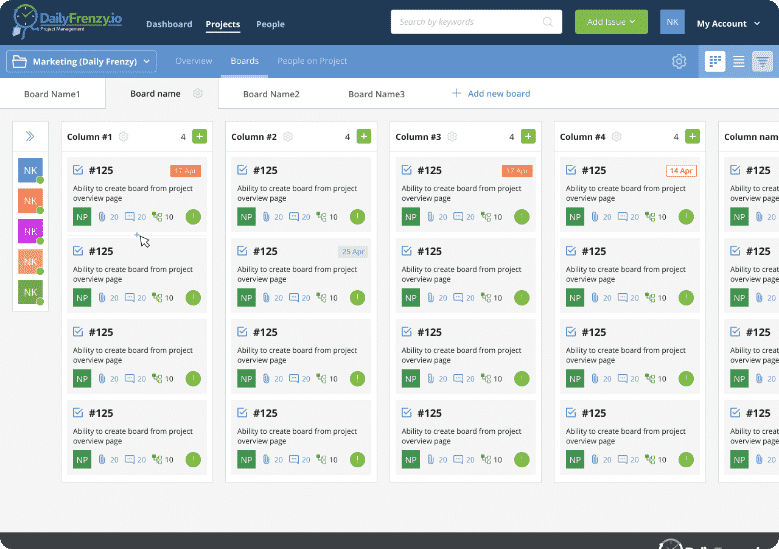 Global & Project Search
Global and Project level search has been a long-awaited feature. With this update, you'll be able to search at the global, project, and even board levels.
At the global level, you'll be able to filter your searches by project and board.

In Progress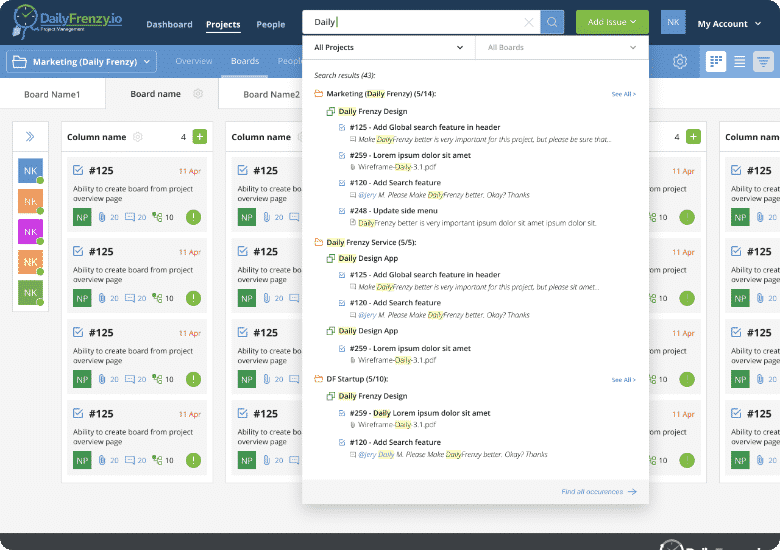 Archive Projects, Boards, and Issues In Progress
Keeping your workplace is important both online and offline. With these updates, you'll be able to archive old projects, boards, and issues.
Improve Projects Drop Down In Progress
– Type Ahead Sorting
– Most Recently Used